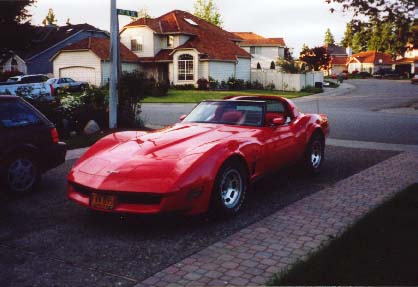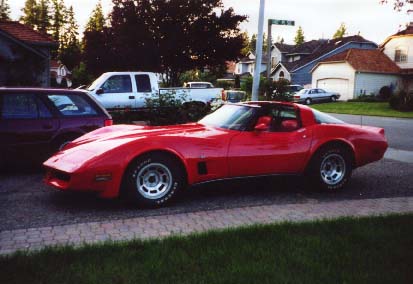 Mechanical side of restoration nearly complete. Restoration thus far includes new short block 330 HP balanced 350 engine (built by Westberg Advanced Engines in Spokane), new turbo 350 tranny, complete front and rear suspension rebuild - including composite rear spring, polyurethane bushings, new hubs; and all-new .383 rear end.
2010 saw a rebuild of this engine - block and heads from the 2000 build with new hypertectic 9.5 pistons (increased to ~9.75 by micromilling the deck to 9.015), true roller timing set, Comp 268H cam, and new valve train components. Also it was time to finally replace the stock Rochester Quadrajet carb with a Holley 670CFM Street Avenger, replace the stock HEI ignition with an electronic ignition (MSD Street Fire control module, MSD Blaster SS coil, Mallory billet distributor), replace the tired old intake manifold with a new Weiand manifold and dump the stock exhaust system for a brand new one - Hedman headers, H-Pipe, Flowmaster Series 50 mufflers. The engine compartment looks a WHOLE lot different now! This build also performed by Advanced Engines. Also the transmission was again rebuilt, built to a turbo 400 with 2000 rpm stall speed torque converter to more closely match the engine's torque.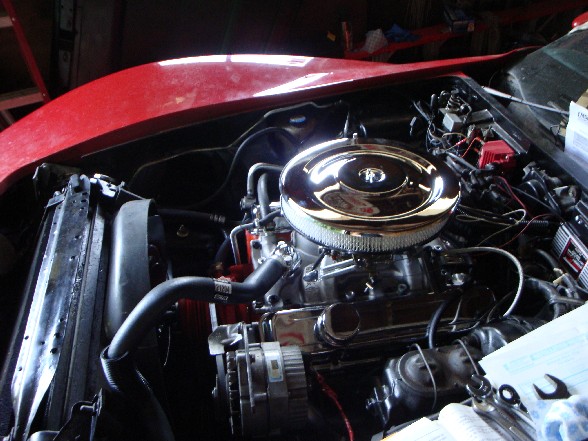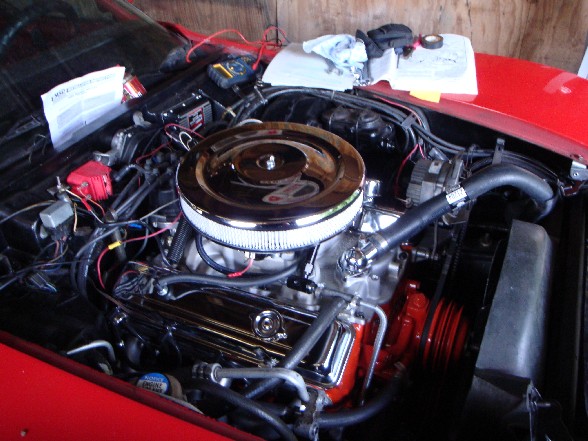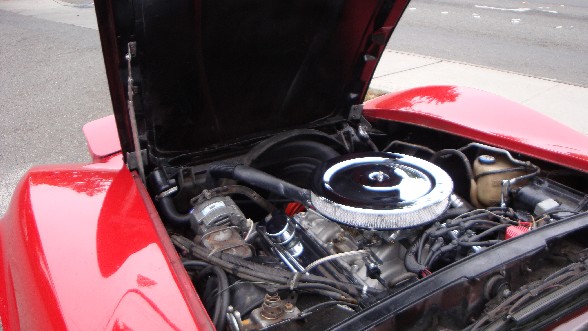 2011 saw this car in its first ever show.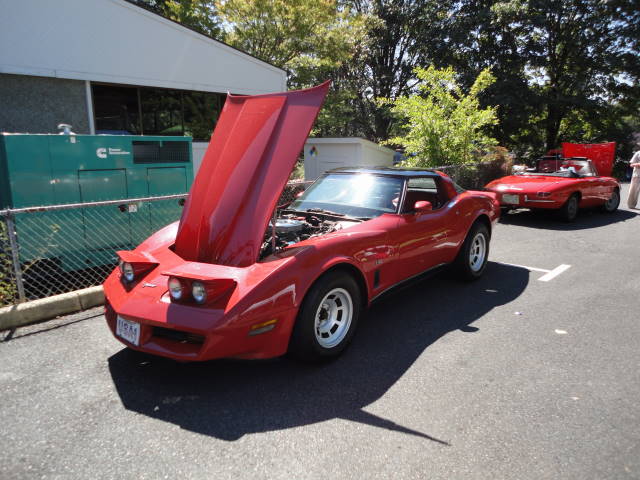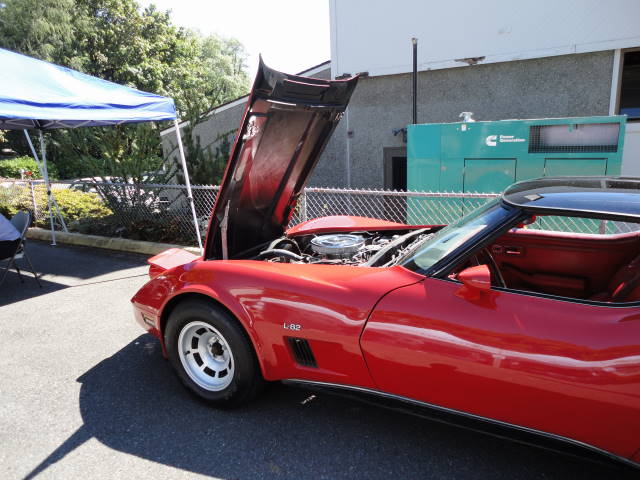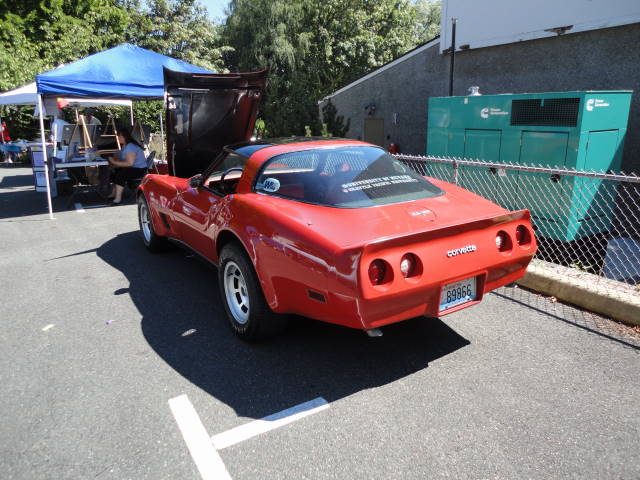 More mechanical work in 2013 - rear wheel bearings (all 4 of them!) and u-joints, sorry no pics
2014 paint/body work by Corvettes of Auburn - a sneak preview: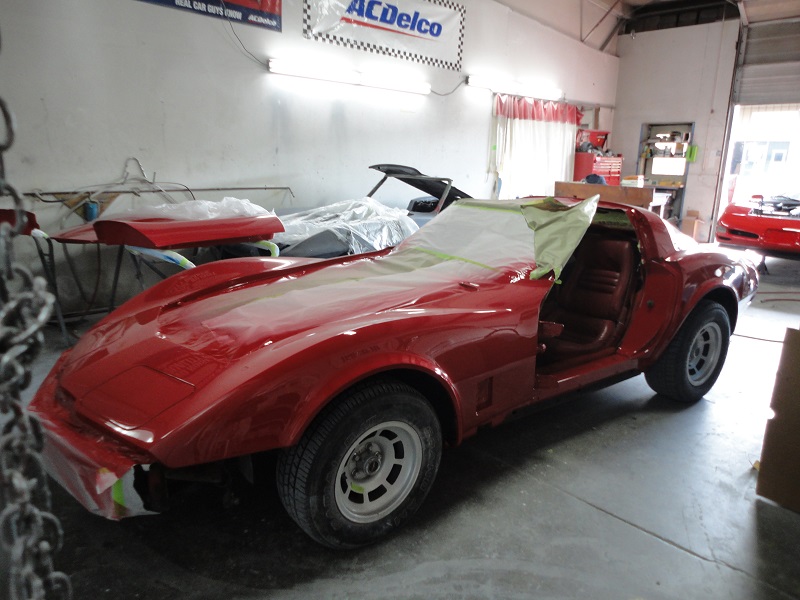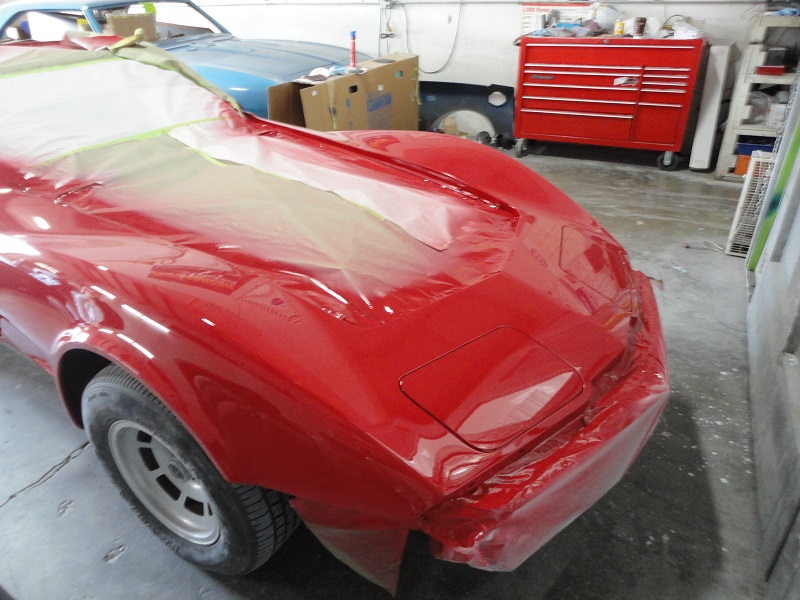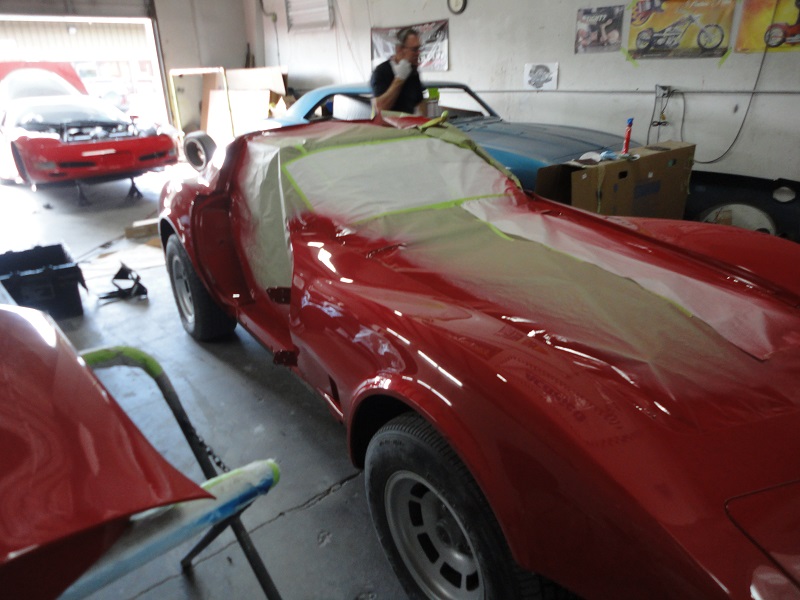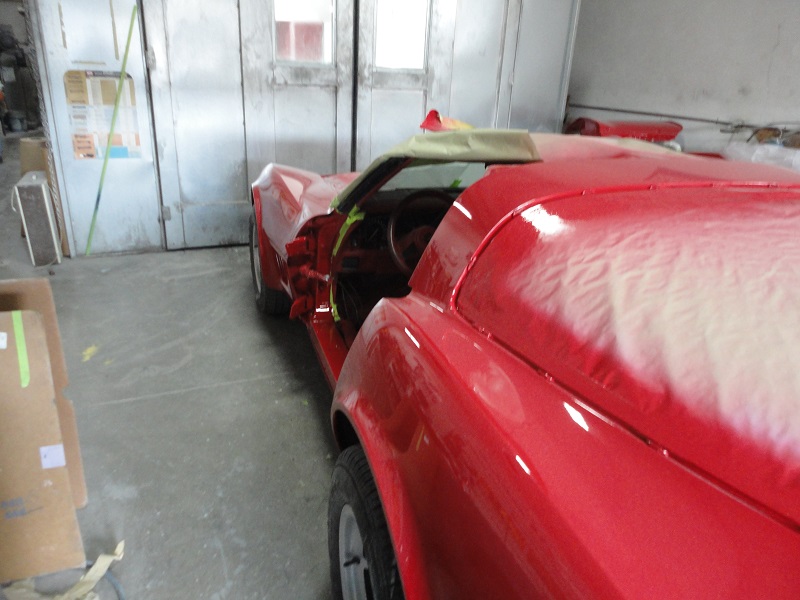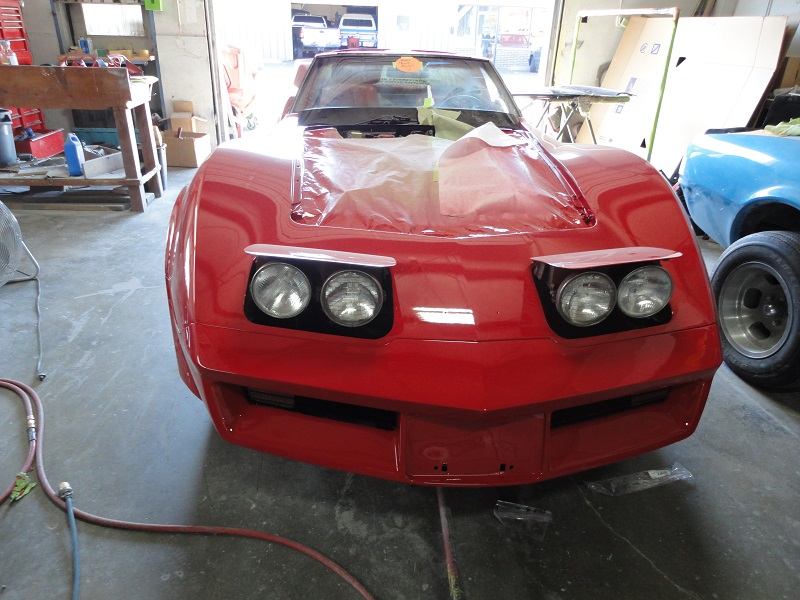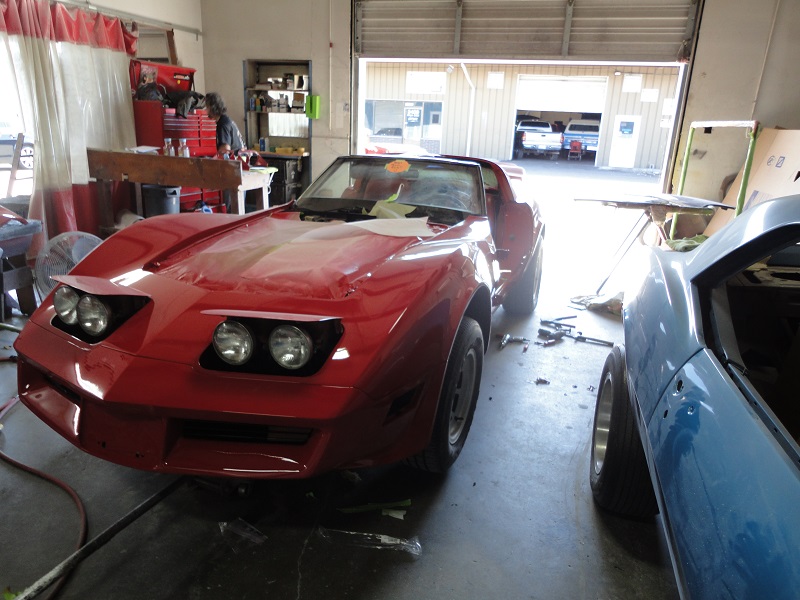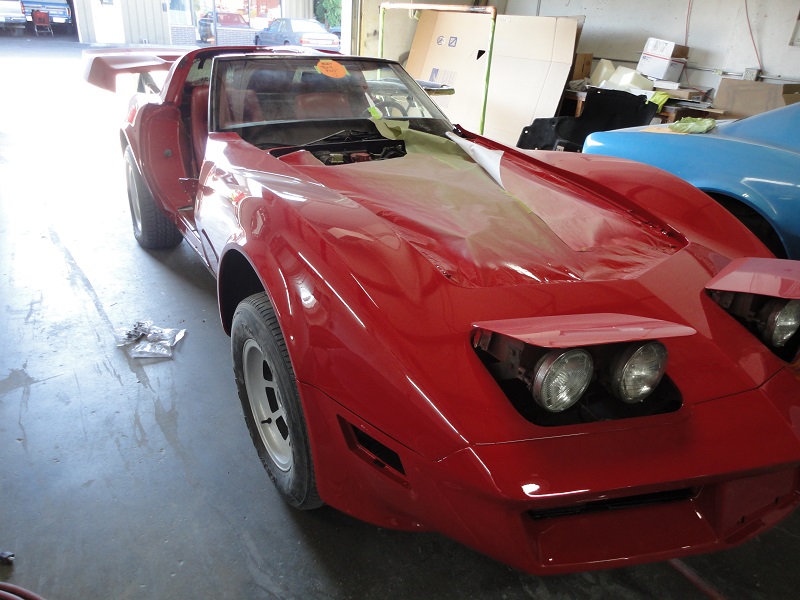 "after" pics: